Jaguar E-Type Series 1 Coupe (1961) 1:8 Scale
This fine 1:8 scale model of the Jaguar E-type Coupe has been handcrafted and finished in Amalgam's workshops with the co-operation and assistance of Jaguar regarding original finishes, materials, archive imagery and drawings. The use of supremely accurate digital scanning of the original car has allowed them to perfectly recreate every detail at scale. Furthermore, it has undergone detailed scrutiny by both engineering and design teams to ensure complete accuracy of representation. Every Amalgam 1:8 scale model is supplied in a luxury black presentation box and mounted on a carbon fibre or leather base protected by a clear acrylic dust cover. The model title, original branding and edition number are displayed on polished stainless steel plaques mounted at the front end of the base.
The Jaguar E-Type Coupe is limited to only 199 editions.
Please note that due to the nature of this product, free shipping does not apply. For a shipping quotation, please contact us.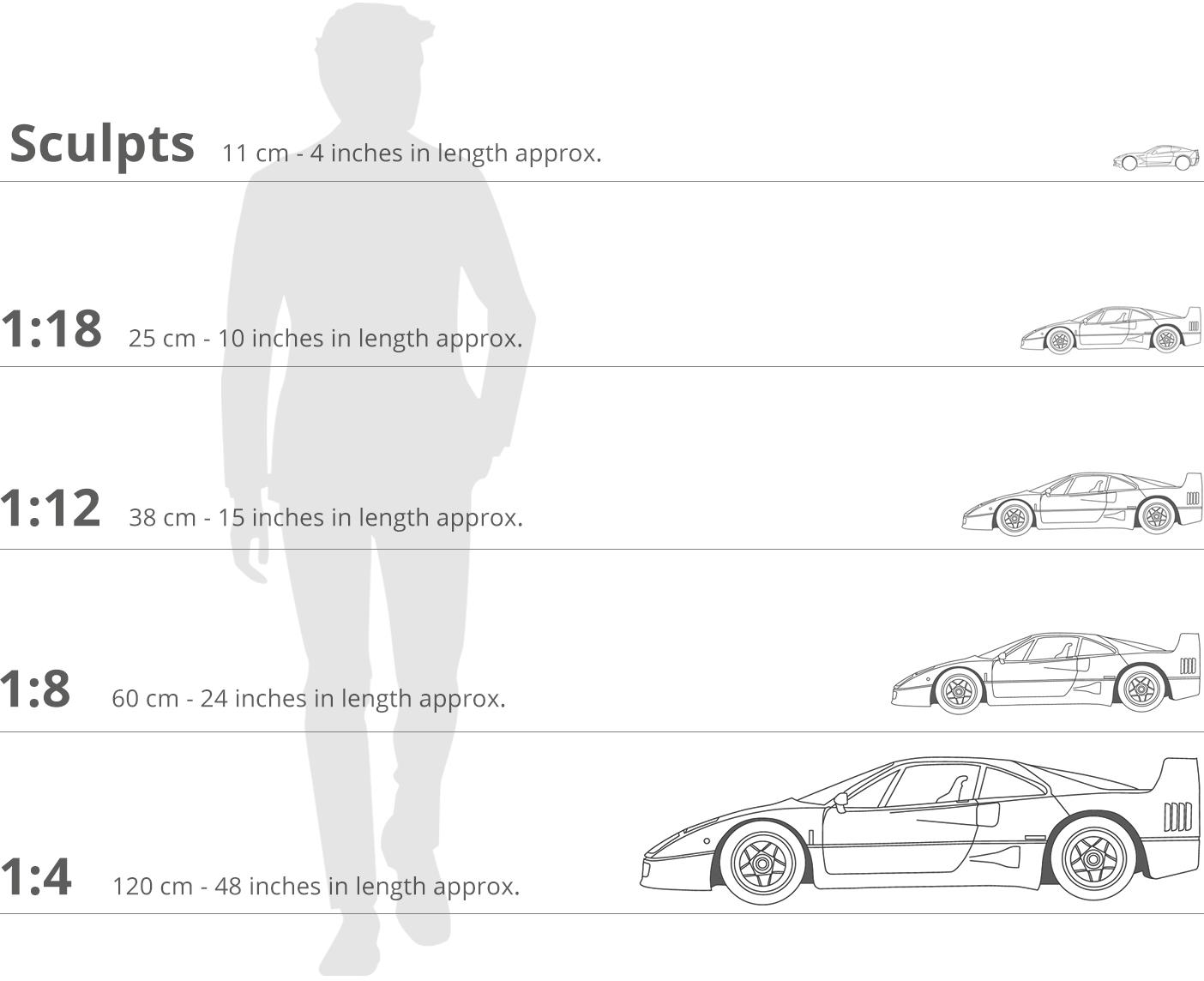 Amalgam Collection create models at a range of scales. For those of you unfamiliar with the way the system works, these scales represent the ratio between the size of a model and its full size counterpart. Here are the scales they make with the average lengths of the model alongside. Put simply, the bigger the number to the right of the colon, the smaller the model car:
Sculpts…...11 cms (4 inches) long
1:18…...25 cms (10 inches) long
1:12…...38 cms (15 inches) long
1:8….....60 cms (24 inches) long
1:5….....92 cms (36 inches) long
1:4. ….120 cms (48 inches) long
Amalgam's primary focus is on collections at 1:18 and 1:8 scales. It's at those scales they create the majority of the model range, with just a few examples at the other scales. Bespoke models are only available at the bigger 1:8 scale and they tend to build one-offs at the even bigger 1:5 or 1:4.
All orders are shipped via DHL Express or Royal Mail. Next day delivery can also be selected upon checkout.
Free shipping is applied to orders over £100 within the UK and orders over £200 outside of the UK.
Made to Order products are dispatched within 28 days of purchase.
Pre-Order products are expected to be dispatched within 3-4 weeks from time of purchase.
For more information on shipping, returns and exchanges please click here.